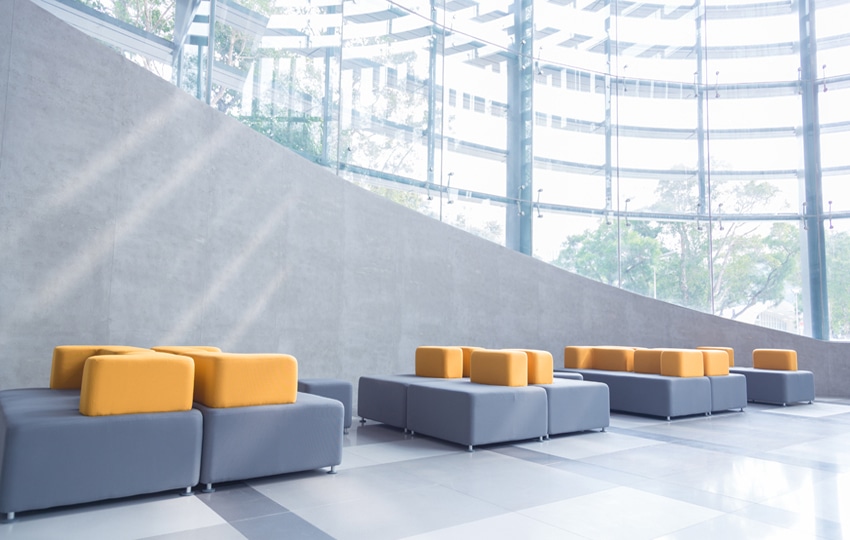 Client
Commercial Property
Location
Multiple Locations
Scope Of Work
Nationwide Painting
Project Detail
Painting Commercial Property
Painting commercial property is our main line of business at Commercial Painting USA. In our 40 years of experience we have established ourselves as the leading painting contractor on a nationwide scale. There is no commercial property that we can't paint. It makes no difference how large the project is, we have the team in place with the experience to make everything come together just like you want it. When it is time for painting commercial property, call the nationwide painter with the credentials to do the job on time and on budget.
Experience and Equipment
For painting commercial property experience makes all the difference in the world. When you choose Commercial Painting USA you are getting a wealth of knowledge. Our skill benefits our customers in so many ways. From getting the estimates right to expert cleaning services to quality paint application and thorough clean up. We are the team you want when you want the job done right.
We start with the most experienced craftsmen in the business and equip them with modern, well-maintained equipment. Our team is trained and certified on all the equipment they use to reach every wall, ceiling and floor on the painting list. Safety is always a top priority for our team members, your staff and customers. We take the time to set up partitions and temporary fencing to direct traffic around the work areas. Our safety record for painting commercial property is outstanding. We are always careful to keep that record intact.
Property Types
At Commercial Painting USA we can paint any commercial property type. From super-sized malls and shopping centers to smaller commercial shops and structures we can do it all. As a nationwide painter we have the ability to "right-size" our crews for the job at hand. If you have an exceptionally large commercial property we simply increase the crew size to get the work done when you need it. For smaller commercial property jobs we use a smaller crew. In every case you get the finest quality available and at a very competitive price.
Interiors and Exteriors
Our commercial services nationwide include painting walls, ceilings and even floors. For the exterior of your commercial property we often start with cleaning services. In cleaning we use a variety of techniques from pressure washing to abrasive blasting techniques. We match the type of cleaning we do to the surface material and condition of your walls.
Pressure washing is sufficient for most commercial properties. If the surface is severely flaked and requires a more aggressive cleaning method we use sandblasting or a variety of other "blasting" materials. We use everything from walnut shells to corn husks to make sure the commercial property is cleaned without damaging the surface.
Once the walls are clean we paint with the highest quality primers and paints. Our skilled nationwide painters use sprayers, rollers, brushes and other application methods as needed to get the quality and finished look we want. We have a wide variety of tools at our disposal to make sure that you are always 100% satisfied with the finished product.
Materials
At Commercial Painting USA we use only the finest paints and primers from the leading national paint manufactures. We have found over the years that commercial property (or any commercial structure for that matter) looks its best with high quality paints. Better paints are richer, apply easier, require fewer coats and last longer than cheap alternatives. In our business it does not make sense to do the extensive preparation we do and then use an inferior product. We are not happy with the results and we know your won't be either.
We paint with any type of paint needed to get the look you want in your commercial property. Latex and enamels are the most common but we also use epoxies, textures and even electrostatic (powder coating) when needed. Know that regardless of the job at hand, we select the materials and application methods that provide the quality look you want at the most cost-effective price.
Customer Satisfaction
As a leading painting contractor we know what it takes to keep our customers happy. After all, when you call us you know this is not our first rodeo! When painting commercial property we make sure we handle every detail with precision and care. We start with always being available when you call with a question. We know how frustrating it is when you are responsible for commercial property and you can't get an answer from a supplier. We're not going to be "that supplier" that you can't reach when you need us. We answer the phone and return calls promptly when you leave a message.
Our bread and butter is painting commercial property nationwide. Experience makes the difference in everything we do. We know your needs and wants. We understand how to paint commercial property with the least inconvenience to your employees and customers or guests. We get the job done and we do our best to stay out of your way as we do it.
There may be many painting contractors in the nation but there are few with our size and reach. Why trust something as important as commercial property to an inexperienced contractor that is going to "cut his teeth" on your project? Let someone else be the guinea pig. Your best choice for commercial property painting is Commercial Painting USA. Give us a call today and see why!